News
Video about the exhibition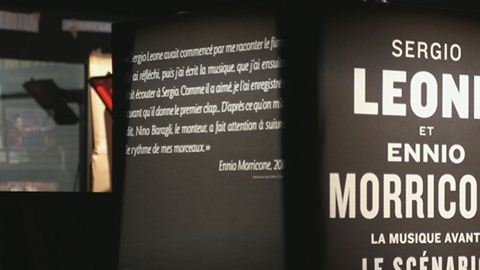 An introduction to the exhibition: interview (extract in French) with the curator.
Watch it!
---
Video contest
Musique et Cinéma
From March 15th to July 15th .
Join us on Dailymotion and create your own video, following the 4 imposed topics, by using the available soundtracks at www.dailymotion.com/contest/musiqueetcinema.

Each month, the 10 most voted videos will be presented in the exhibition. Win exhibition catalogues, invitations and concert tickets.

Watch the contest video presentation!
Pratical information
Opening hours
Tuesday to Saturday, 12 a.m. to 6 p.m.
Night-opening until 10 p.m.: on Fridays and Saturdays
Sunday: from 10 a.m. to 6 p.m.
Last admission: 45 minutes before the museum closes
Online booking

---
In the Press
Professionnals of the press, find out more in the exhibition's online press office.
---
Concerts & related Events
Around the exhibition
Discover the events related to the exhibition:
Concerts, conferences, meetings, lecture...
---
The Catalogue
Musique et cinéma,
Le mariage du siècle ?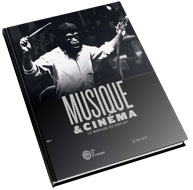 Discover the catalogue of the exhibition.
Buy online! (french version only)
Partner offer
Exhibition
Le Monde enchanté de Jacques Demy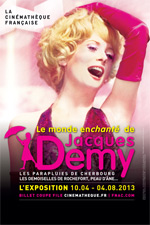 Get a 50% discount on your ticket for the exhibition « Le Monde enchanté de Jacques Demy » at the Cinémathèque française until april, 10th to august, 4th (5 € instead of 10 €) upon presentation of your Musique et Cinéma exhibition ticket.